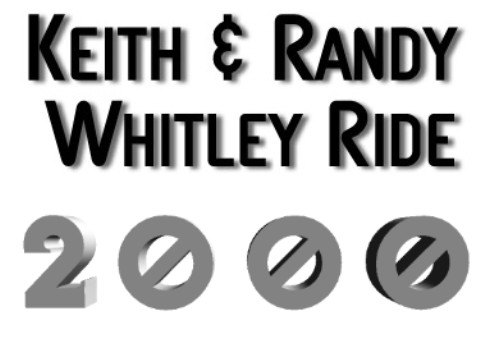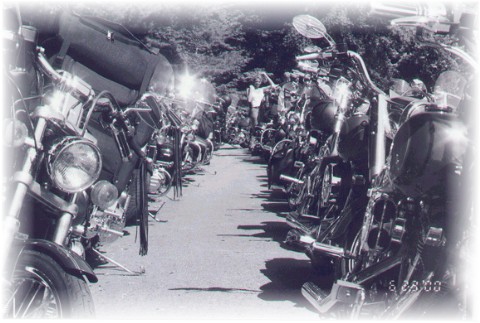 Every year folks gather to celebrate the life and legacy of Randy and Keith Whitley by doing what they loved, riding harleys. This years was by far the biggest and celebrated the tenth anniversary of the ride's first run. There were over 550 registered riders who attended the ride. Click on the section you wish to view:
[Graveyead services ] [Riders and Their Bikes] [Dwight's concert]
Graveyard Services: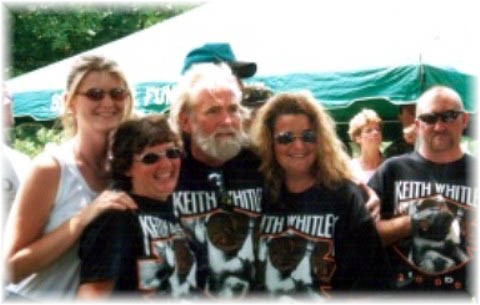 Dwight Whitley and fans.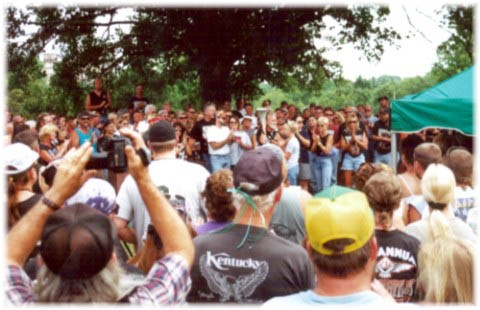 Group at the grave site.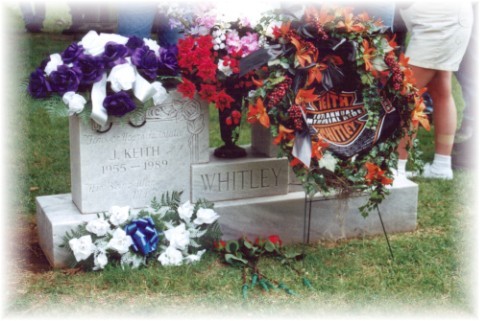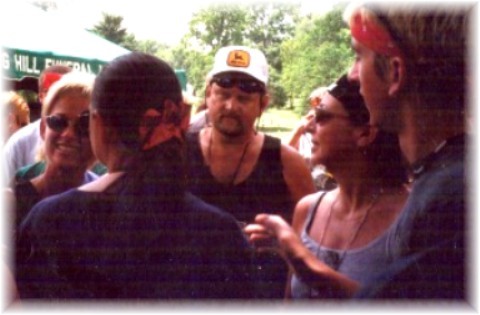 Above: Left to right: Lorrie Morgan (with glasses on.), (with head turned:) Flo Whitley, Kathi Whitley (grey shirt) and Jordan Whitley (red headband)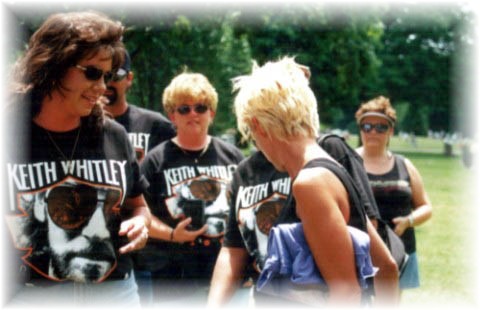 Lorrie Morgan with Fans.
Concert Images:
Dwight Whitley held a concert at teh star dust theatre in Nashville for riders. He feautres tons of new and local acts such as Debbie Elam, Dale Houston, and Crocket Frizzell.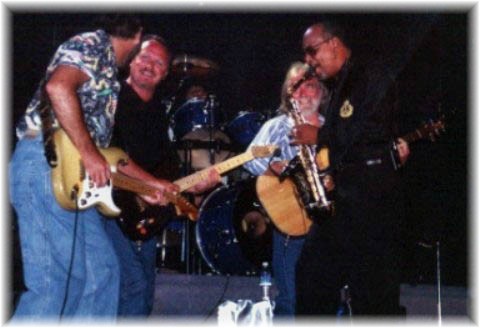 Dwight's band jamming with sax player Waldo.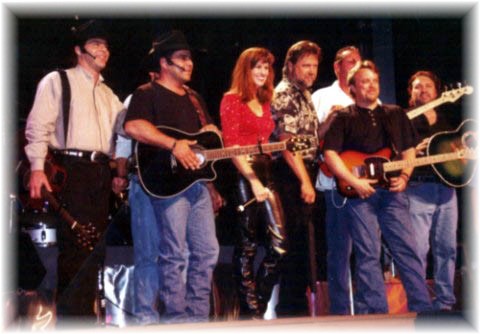 Debbie Elam with a band from O.K.

Crocket Frizzell (son of legndary Lefty Frizzell.)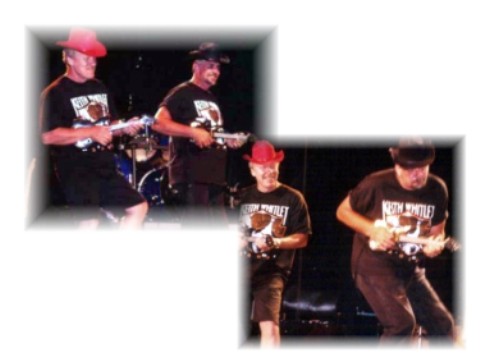 Two fellow riders cutting a rug with Debbie Elam on Stage.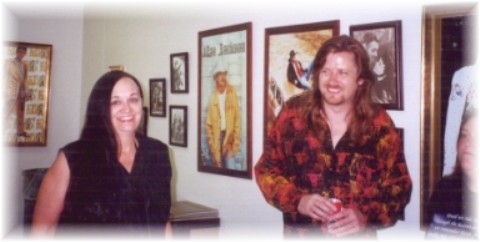 Flo Whitley, Dale Houston and Angela Sandusky in the Lobby of the theatre.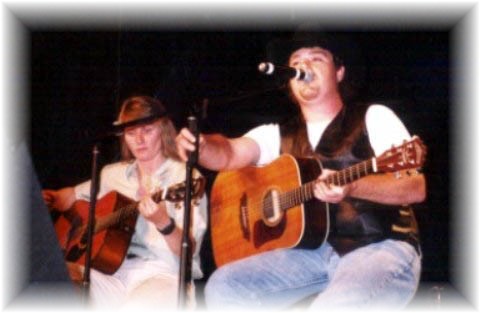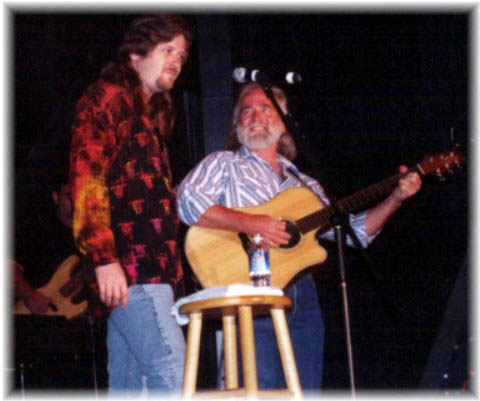 Dale Houston and Dwight Whitley on stage performing.